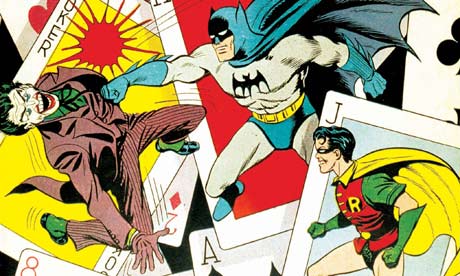 http://www.guardian.co.uk/books/2012/feb/28/batman-greatest-comic-hero?INTCMP=SRCH
Like I didn't know this already, but it's nice to have some validation, right?
Batman's utility belt doesn't really compare to the superpowers of Spider-Man and Superman, but Gotham City's caped crusader has nonetheless been named the greatest comic hero of all time.
The readers of Comic Heroes magazine voted for Batman, the alias of billionaire Bruce Wayne, as their top comic hero, ahead of the second-placed Spider-Man and the third-placed Superman. The magazine is not the first to rank heroes from the world of comics: in 2008 Empire magazine put Superman top, followed by Batman and John Constantine, the exorcist created by Alan Moore, while the Man of Steel also topped a list from IGN.