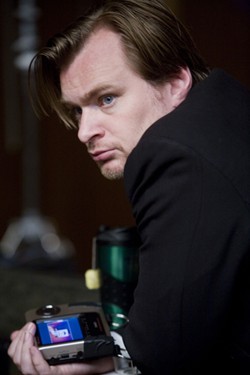 BATMAN-ON-FILM.COM - "This looks like a job for...CHRIS NOLAN!" (2.9.10)
DEADLING HOLLYWOOD has posted a story this morning saying that not only will Chris Nolan direct BATMAN 3 -- which they insist is currently being scripted by David Goyer and Jonathan Nolan -- but he will also oversee the development of a new Superman film for Warner Bros.!
Check the link for the full story!!!!
Thanks to Jett over at BATMAN-ON-FILM.COM